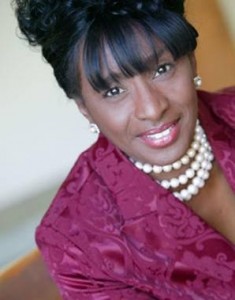 Patricia Ferguson, Founder of County Impact, is an extraordinarily passionate public servant, community leader, renowned speaker, teacher and expert facilitator. Drawing on more than 30 years of public and community service, she has spent a life time working on behalf of children and families and a number of years refocusing her efforts redesigning strategies to help families and local communities thrive.
Patricia has always been passionate about the impact public policy makes on local communities and in particular, communities who have  a long standing history of being economically distressed.
As a member of the National Association of Counties Economic Development Committee, in her elected years, she was adamant about rural and local community representation at all levels of community and economic development. She understood that strategies necessary to improve the lives of children, families and communities had to be the work of passionate leadership who understood rural and local community issues, and were willing to craft those issues into good public policy.  Although respecting the needs of large metropolis', she is keenly aware that their policies, oftentimes than not, rarely take into consideration living spaces with single stop lights or animal tracks and tractor trailers.
Her leadership as President of the Rural Economic Development Organization, help transform the organization. With the aid of a strong leadership team, the organization refocused their commitment to supporting strong rural leaders who were already making sizable contributions to the state and nation. The organization, as a sitting member, embraced her passion to pilot a youth entrepreneurship initiative between youth living in completely opposite ends of the state and different by race, ethnicity and geography.
At the local level she was the first black female elected to the Bertie County Board of Commissioners and first female to serve as chair of the board in over 300 years of history. She was the first black female candidate for the NC Senate in her district. She was a governor appointed commission member of both the NC Partnership for Children and the NC Commission on Volunteerism and Community Service.
Patricia was also elected as President of the North Carolina Association of Black County Officials, a founding member of the North Carolina Organization of Black County Officials, a member of the National Association of Black County Officials and the National Organization of Black County Officials.
Patricia understands the needs and struggles of distressed communities. She is the daughter of a single teen mother; born and raised in rural North Carolina by grandparents with a 4th and 7th grade education. She has served as chair of the NC Commission on Volunteerism and Community Service Capacity Building in Under-reached Communities Task Force and has founded several organizations to help support economic development and the strengthening of families in her region, state and nation. As a founding member of the Katheryn Elizabeth Chavers Center for Healthy Aging, she is also a committed leader in the Alzheimer, dementia arena working to awaken the community to the need of aging persons.
As chair of the Bertie County Board of Commissioners, she launched a Women  in Business Task Force, AIDS Task Force-both initiatives included a 4- 8 county region. As an outgrowth of the  Women in Business Task Force, she founded newI- northeast women Invest. newI is a revolutionary grassroots economic development tool to move women from dependence on governmental assistance to economic self-sufficiency through entrepreneurism by  funding their own enterprises.
Patricia takes her faith seriously and because of this, she believes her work on behalf of local communities, in particular women and families is her call to legacy. She works tirelessly on their behalf establishing and providing leadership to a  number of other local and regional initiatives to include technology.
She was appointed by the Governor to the Rural Internet Access Authority. A board charged with examining the role technology could play in rural development and implement a plan to bring as much parity as possible. Patricia chaired the Telecenter committee of the board. She was charged with creating two technology centers in rural communities and four were created.
A local and national award-winner for her service to society, Patricia has been honored by many organizations. Accolades include the Governor of North Carolina's Award for Community Service, the Brock Award-NC County Commissioner of the Year for the state of North Carolina, the National Association for the Advancement of Colored People's Freedom Fund Award, National Association of Development Organization's Innovation Award, Wal-Mart's Small Town Leaders Award, Missionary Service to Kenya Africa Award, Delta Sigma Theta Political Service Award, Bertie County Family Resources Center's recognition for Outstanding Support for Families and Children and Friends of Education Award, Bertie County Schools, Roanoke Chowan Partners for Progress Outstanding Leadership Award, North Carolina Commissioners Association Board Award, North Carolina Partnership for Children Board Service Award, North Carolina Association of Black County Officials President's Choice Award,  North Carolina Association of Black County Officials Past President Award,
Patricia has doctoral studies in strategic leadership. She received her Master's in Education. She is a Certified Life Coach and a graduate of the Rural Economic Development Institute in North Carolina as well as an Inaugural William Friday Fellow for Human Relations.
A native and resident of Colerain, North Carolina, she is a wife and mother. Patricia is married to Dr. Steven Ferguson and they have two adult children, Daniel and Joshua. She is the daughter of Deacon and Deaconess Edward and Maggie Witherspoon and the granddaughter of the late Deacon Paul Rankins and his wife, Ethel Rankins. She is an ordained missionary along with her husband and they both are members of Community Christian Church under the leadership of Pastors James and Delores Corbett.